Welcome to the NeuroAI Creative Hacknight#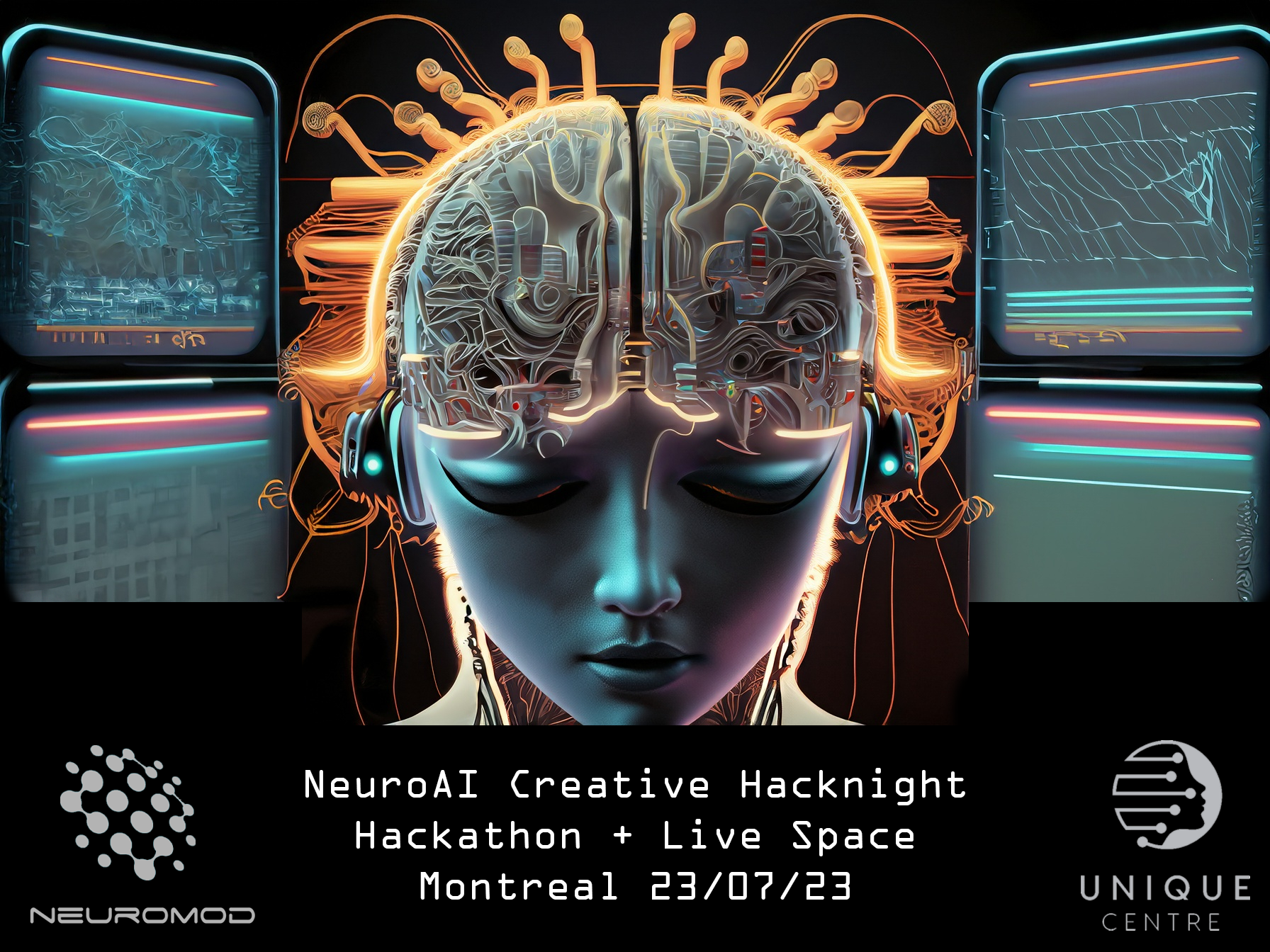 Come join us at the NeuroAI Creative Hacknight 2023 !
When: July 23rd, 2023, from 4 pm to 2 am.
Where: 257 Rue Saint-Ferdinand, Montreal, QC H4C 2S6.
What: Join us for an electrifying journey where brainwaves, cutting-edge generative AI, and your sensory perception form an exciting integrative functional network! :-) The event will provide spaces for hacking and geeking around with brain signals, as well as opportunities to experience brain-art installations and live performances, including eeg-inspired live music and DJ/VJ sets. Come immerse yourself in the unique interplay of live-generated poetry, music, and visuals, taking inspiration from your brain state, and maybe some other lifeforms ;)
Everyone is welcome to join and have fun, whether you'd like to get involved with the hacking or just experience the installations, enjoy the music and make new friends ! Drinks and snacks will be available on site.
Curious? find out more on the program page or just sign up to attend!
Registration is free and will remain open until we reach full capacity.
If you plan on attending, please take 20 seconds to fill in the registration form